Add Your Own Photos and Text Using Our Built-In Bookmark Designer



Single Sided Design
We cannot put any text or images on the back.
Available in 3 Colours:
White, Brushed Silver & Brushed Gold*
Brilliant durable quality
Measures 45x150mm - 0.5mm thick
Includes the black tassel
Rounded non-sharp edges


Design Instructions:
You can either:
Email us your image/text or the idea you would like
You can have your sample/proof image before you buy with this method! Please specify any font styles, layout and sizes you would like. This method requires us to email you back a sample/proof image of the design for you to approve. So please make sure your email is correct upon checkout.
Send emails to contactus@alphastroke.co.uk.
Click the 'Design Your Own' button to use our built-in product designer
No need to wait for sample images/approval. However it is recommended you check your email just in case there is an issue with your design.
---
*PLEASE NOTE:
We highly recommend the white surface finish for colour designs & photos as this will show true colours. (example below) Otherwise images will be tinted with the colour of the chosen finish.
Surface finish is single sided only (the side your design gets printed on). The back is brushed aluminium similar to Brushed Silver finish.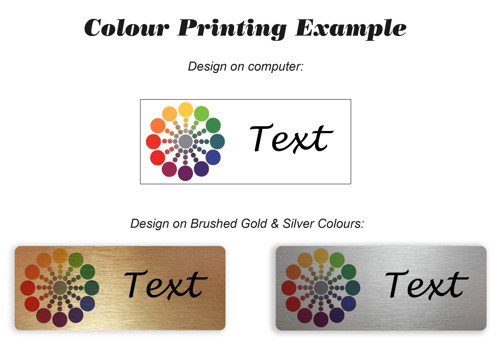 Personalised Metal Photo & Text Bookmark
Brand: AlphaStroke
Product Code: BOOKMARKP001
Availability: In Stock
£3.99

---

5 or more £3.70
10 or more £3.45
25 or more £2.90
50 or more £2.75
100 or more £2.50
250 or more £2.10
500 or more £1.90
Related Products